Can You Drink Gluhwein Cold?
Gluhwein, more popularly known as the mulled wine, is a delicious staple Christmas drink. Mainly found in the festive markets of Germany, this beverage is just a big warm hug in a mug. Traditionally, it is made with a variety of spices and red wine slowly simmered down, making it perfect for cold winter nights.
Indeed, this is enjoyed by people in several countries as a hot wine drink, but if you are not big on the whole piping hot spiced red wine, then you are at the right place. Although a cold mug of Gluhwein is uncommon, but it tastes fantastic when it's done right.
Also, stick to the end of this article for the flavorful chilled recipe and fun facts about this seasonal German drink.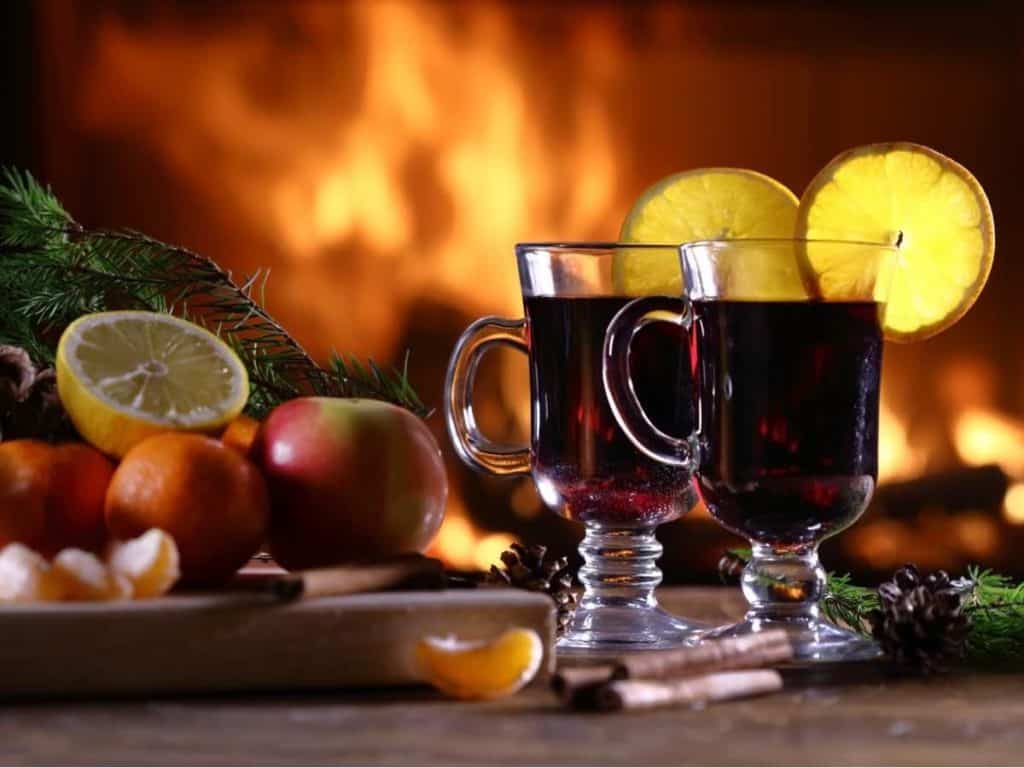 What is Gluhwein?
Brought to fame by the beautiful aromatic spices like cinnamon, cloves, and star anise mixed with citrus fruits like oranges or lemon, Gluhwein is German for 'glow wine.'
This luscious classic beverage is made with red wine, which gives it the subtle undertone of alcohol and flowers. Generally, you use a dry wine for this recipe and mix all the ingredients in a saucepan to cook it out on the stove. However, remember not to put this on high heat as that will boil and diminish the alcoholic taste of the wine.
You can also add things like vanilla or sugar to give it a more intense flavor and make it feel homey.
Related Article: Difference Between Mulled Wine And Gluhwein?
Mulled Wine Varieties
The best thing about the Gluhwein is its versatility to have an authentic zest to it, even with some tasty twists that will make this a must-have drink in your household, which you can also serve to your guest to leave an impression.
If you want extra booze in this wine, then drink it with Mit Schuss, which means mixing a shot of rum or any other strong liquor. With this, a vodka-based mulled wine is also beloved among fellow wine lovers.
Not a fan of red wine? Not a problem! You can replace that with your favorite white wine and still relish the warmth as well as the richness of the spices.
Moreover, you can even make a non-alcoholic version of this, the Kinderpunsch, if you don't drink or have kids around. This beverage contains all the spices and fruits minus the wine.
When you feel like doing something fancy with this simple recipe and have your family over, then go for Feuerzangenbowle, which contains almost all the same ingredients as a regular Gluhwein with just a slight difference; that a rum-soaked sugarloaf is set ablaze on fire and poured into the wine, giving it a theatrical feel.
#Fun Fact: Gluhwein is a warm wine that has been popular since at least 1420. This is because of a finding of a Glühwein tankard, which was speculated to belong to a German Elite and the foremost farmer of Riesling grapes, Count John IV of Katzenelnbogen.
Cold Gluhwein
Indeed, a warm mug of this spiced German drink is excellent for the cold season. But what if the winter afternoon starts to feel like summer? Or maybe you like the essence of spices and wine in this, but the 'hot' part not so much.
So can you drink this traditional hot German Gluhwein cold?
Yes, Absolutely!
There is no doubt you can modify this drink to your liking and enjoy it, especially when you are seeking to try something different. This is a delightful cocktail for your guests, so you all can have a great time together.
While the Chilled Mulled Wine recipe is different from the regular one, I can assure you it still is a delicious wine beverage to serve.
Related Article: How To Heat Gluhwein
How to Make a Chilled Gluhwein?
Yes, there is ready-to-drink Gluhwein available in the market, which you may simply store/chill in the refrigerator and pour yourself, but that won't taste as good as the one you can make with the recipe given below.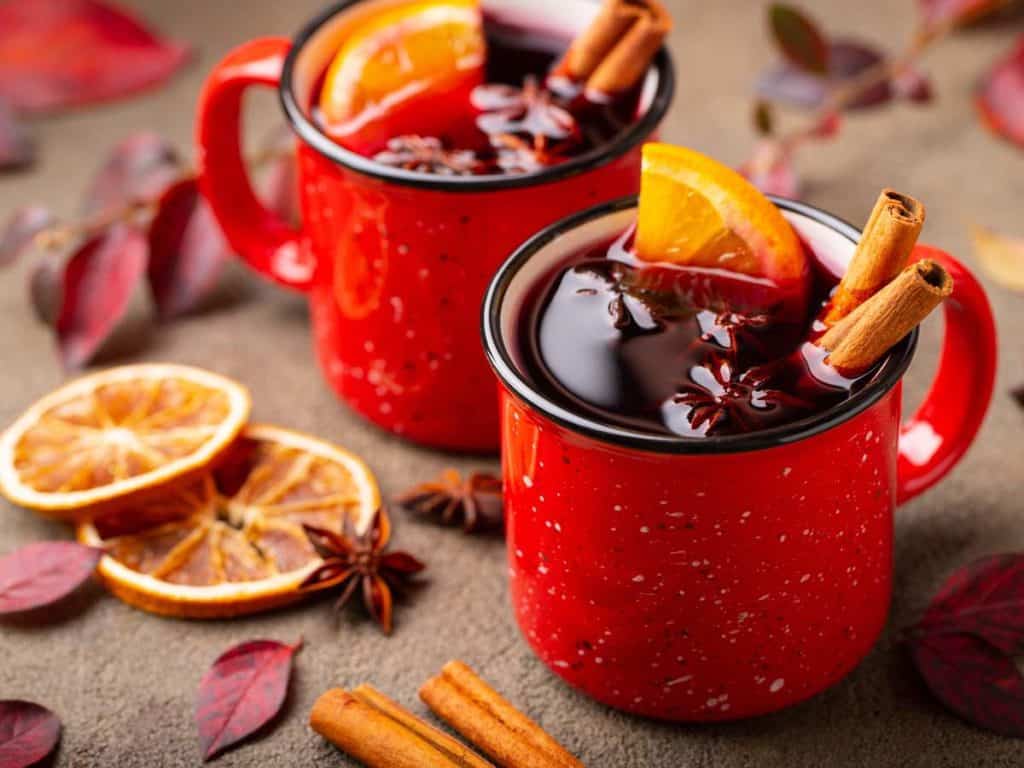 Ingredients Required
3-4 cups of arid red wine such as pinot, noir
¼ cup of sugar (brown/white)
Slice an orange or a lemon thinly
6-8 whole dried cloves
4-5 sticks of cinnamon
2-star anise
Take a vanilla pod and split it
A bucket of ice cubes
Instructions to make cold Gluhwein
Step 1:
Pour the red wine into a saucepan with the sugar of your choice and stir till it dissolves.
Step 2:
Add your sliced citrus fruits into the saucepan. Following this, put in all the whole spices and vanilla pod. Make sure not to use powdered spices while making this.
Step 3:
Put the flame on low to medium heat and let this mixture simmer, until you smell all the goodness. Approximately this can take about 1-2 hours.
Step 4:
Take it off from the heat once done, and put it aside for at least 30- 45 minutes so that it infuses well.
Step 5:
Refrigerate the drink for about 2 hours.
Step 6:
Fill the cups with ice and place them in the refrigerator to chill.
Step 7:
Pour the chilled Mulled wine through the mesh sieve into the glasses and serve immediately.
Wrapping Up
Gluhwein is a traditional Christmas warm wine drink that is most common in Germany. But you can take the bold step and make this distinctive beverage with a 'cold' touch.
Here, you get a recipe to make the ultimate chilled Gluhwein. Make sure to change the measurements of the ingredient if you increase or decrease it. Along with this, you can even add whiskey or brandy to this for a more robust alcoholic flavor.
All in all, Gluhwein is an excellent recipe that you can make with your family while celebrating the holidays.
I hope this blog helped you know and make this delightful drink.
Read Also: How To Serve Gluhwein Wine